This memoir of comedian and radio/TV personality Meshel Laurie takes a fascinating look into the world of entertainment and what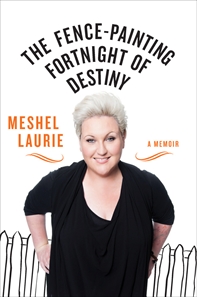 it takes to survive its rejections and successes.
A kid from country Queensland Laurie dreamed of making it big in the comedy scene of Melbourne. This book chronicles the ups and downs of that journey.
In the decade I spent in Brisbane while I was knee-deep in nappies, bottles and toddler tantrums I was listening to Laurie on breakfast radio. Laurie and her colleagues never failed to make me smile, it was my sanity-saver. Yet in the way that is typical of so many performers while Laurie was on-air being funny and smart behind the scenes she was struggling with a sense of failure and despair.
I think this book should be compulsory reading for anyone contemplating a career in the arts. Laurie clearly documents the struggle of breaking into the industry, the difficulties in making a living, the thrill of "making it" headlining the bill at comedy venues, guesting on Spicks and Specks, being "the girl" on Rove, regular gigs on Can of Worms, then in the blink of an eye, the phone stopped ringing. The frustration and loss and the rebuilding of her career is where Laurie paints a really poignant picture of just what it takes to have a sustainable career is such a volatile industry.
What I loved about this book was the unique view it gave into the 1990′s comedy scene, the stories of the comedians we watch every day on the television, when they were still youngsters trying to make a name for themselves. It's heartening to hear of stories of kindness amongst competitors.
Laurie doesn't pull any punches when it comes to her own flaws and at times, as a fan, I struggled with that honesty, I didn't want to find her unlikeable but there were moments when I really wanted to yell at my book "get a grip". But "get a grip" she did, coming back stronger than ever … and you gotta love a girl who can turn her mid-career break answering phones in a brothel into a successful comedy show. That people is an artist!
Laurie does a great job of crafting a memoir of honesty, humour and insight and The Fence-Painting Fortnight of Destiny is a good read.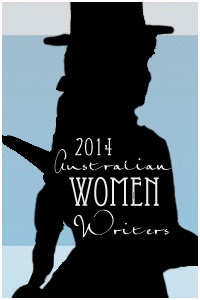 This year I'm taking part in the Australian Women Writers challenge where I will be reading and reviewing books by some great Aussie Women. Take a look here for details on how you can take part.