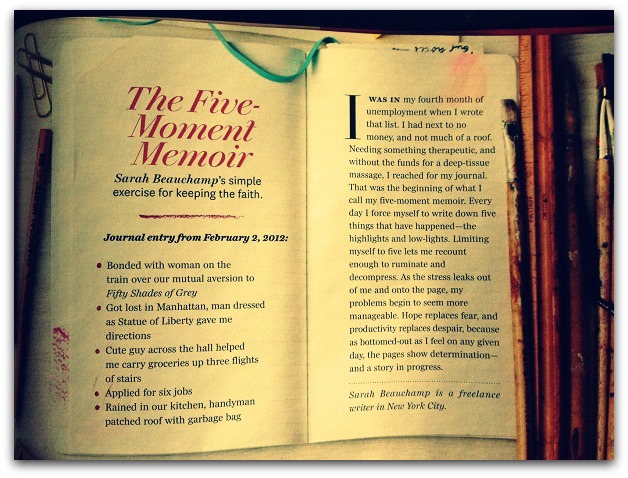 How's this for an idea? If you struggle with finding the time to journal (or write a lengthy word count blog) how about having a crack at a five-moment memoir.
Freelance writer Sarah Beauchamp wrote about her concept of journalling in Oprah Magazine.
Basically she forced herself to write down five things that happened each day, both the highlights and low-lights. Just a sentence on each, no need to beat yourself up about detailing everything or making it a great work of literature.
Short and simple, a daily note on the life you are living. This could prove to be a fascinating record over time.
Here's my five-moment memoir from yesterday.
accompanied the husband back to the dentist after his accident, there was talk of having to break his jaw to get the teeth back in place, but ultimately the decision was to leave as is for now hoping they start to move back into place. Still too soon to start dental work anyway, due to swelling and trauma.

Won $500 gift card to local supermarket.
Watched the wild storm lashing the east-coast.
Wondered about the sense in building on top of big hill as wind gusts shook the house. Husband very proud of his building skills when we didn't turn into a giant kite.
Felt guilty eating a club sandwich at the cafe while husband could only manage a coffee (drunk with his head on an angle to ensure he got the liquid into his mouth).
How was your day? What would you put into a five-moment memoir?