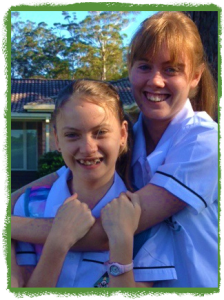 So January is over and my long holiday break is no more.
I thought with six weeks holiday from my real world job I would achieve SO MUCH.
Instead, well I fluffed about.
Here's how my holiday panned out.
Mad cleaning of house for Christmas.
Usual last-minute dashing around shops for Christmas presents.
Hosted Christmas lunch.
Got sick.
Celebrated Princess Child's 13th Birthday.
Had a sun cancer cut off my nose.
Wrote a bad poem.
Submitted bad poem to a literary competition.
Ate ice-cream on the beach.
Read The Right-Brain Business Plan.
Wrote a review of The Right-Brain Business Plan for the Creative Women's Circle.
Shopped for the stationery requirements for school. You have no idea how much all those 90 cent exercise books add up to.
Tried to sort out a new design for Shambolic Living – failed.
Started to write a proposal for a literary agent who is looking for submissions. Was going OK until I go to the bit about describe your book in a sentence or two. How would you describe Shambolic Living in a sentence or two?
Fantasised about winning a six-month round the world holiday.
Read some more books.
Ate a lot of drumsticks while trying to win $100,000.
Tried to sort out my finances – got a headache and needed a good lie-down. Decided our financial future rests on winning that competition – anyone for a honey and macadamia drumstick?
Got jealous of all the holiday snaps from Thailand, Bali, Fiji in my Twitter and Facebook feeds.
Shopped for school uniforms. It costs HOW MUCH?
Neglected my blog. Apologies dear readers I have no excuse aside from summer inertia.
Read some magazines.
Saw some movies – Parental Guidance,  Guilt Trip (basically a documentary of life with my mother) and Life of Pi.
Managed to secure the last I-pad in the computer store the day before school went back. Apologies to the frazzled mum who stumbled in behind me with a wild look of fear in her eyes begging the store-owner for an I-pad. I don't know how I managed to dodge the bullet of being the most disorganised mother in town but I happily hand the title on.
Sent my youngest daughter off to high school.
Now it is back to action stations. Alarm clocks ringing. Deadlines looming. How do you get back into the swing of things after a long break? Are you pleased to see the children off to school and routines re-established? Or are you like me and feeling a little out-of-sorts?